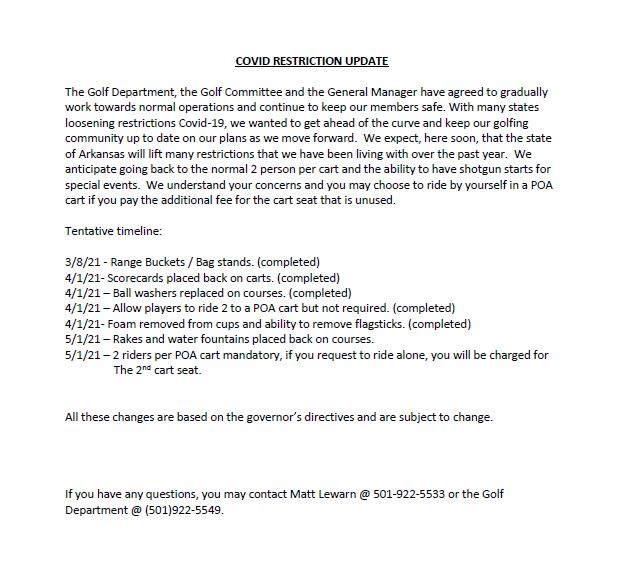 Couples Golf additional guidelines:
*Please do not play if you have any symptoms of Covid-19, have been exposed to it within 14 days, or just do not feel well!
*If you have a private cart, please try to use it.
* There will NOT be a starter!
*Score cards will be placed outside the Pro Shop for you. Only one person at a time should get the scorecard for the group.
*At the end of your round, one person will place the signed scorecard in the designated box for the Scoring Committee.
*As you play, do not touch anyone's equipment including balls, clubs, towels, markers, etc.
*Park carts far enough apart so that when you enter or leave your cart you are a minimum of 6 feet away from your teammate.
*Remember wherever you are on the course or in the pro Shop area, you need to stay a minimum of 6 feet away from your friends.
* If you choose to socialize following the round, Couples Golf is not responsible for your behavior, but encourages you to follow social distancing and face covering guidelines provided by the CDC and adopted by the state of Arkansas.